I'm planning to paint this house. We will be painting all the wood siding with the vertical grooves. Am currently looking for an attractive color scheme that will look nice with the 2 types of stone already on the house.
Walkaround Video:
You can ignore my talking. I was not talking about painting or colors, but this video shows you the exterior of most of the house.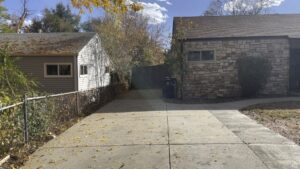 Photos: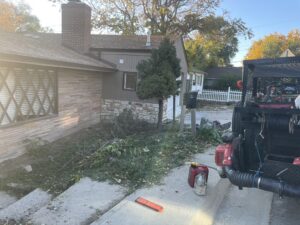 Above you can see the 2 types of stone. Beige stone on the lower half of the garage (right side) and a reddish stone veneer to the left.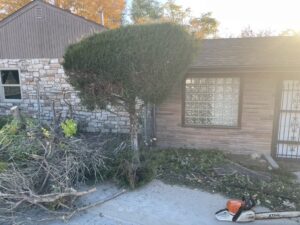 2 types of stone again. Will be painting the  wood paneling seen above the beige stone on the house to left. Will also probably be painting the trim seen around the window and door to the right.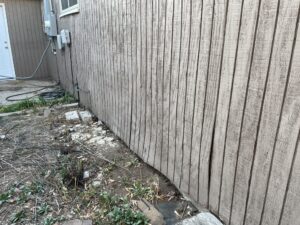 Here is the wood paneling that we will paint.This paneling is bowed out. Planning to replace before painting.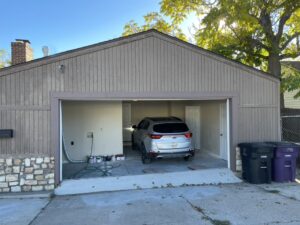 Garage front. Was thinking of painting the trim around the door and up by the roof a different color than the walls.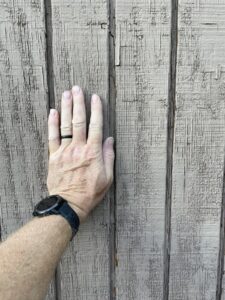 Grooves are 4 in apart. 12 to a sheet of 4 x 8 siding.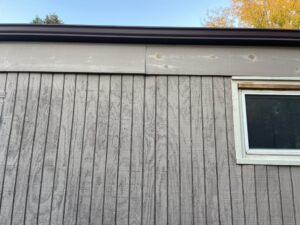 Am guessing we should paint the horizontal board at the top the trim color. Not sure?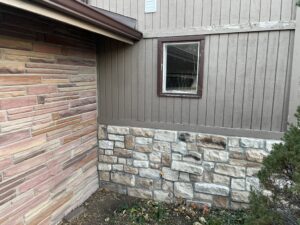 The mix of 2 types of stone again with the paneling nearby.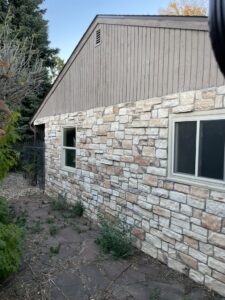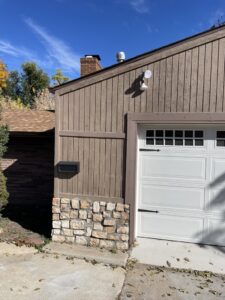 Siding sections that will be painted.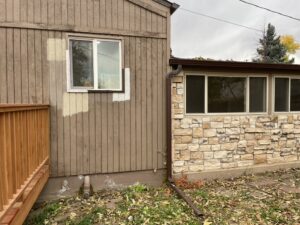 Paint samples we have tried so far shown above. Near the window the colors are upper left: stone lion, center left: hammered silver, bottom left: khaki shade, trim around window on lower left corner: gorgeous white.
On the right side of the window the dark brown trim color is: turkish coffee. The lightest color on the right is heron plume. The gray under the center of the window is spalding gray.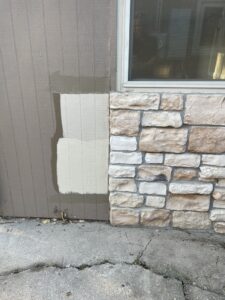 More paint samples. Light colors in the middle are Stone Lion on top, Khaki Shade on bottom. Darker trim samples on the edges are smokehouse on the top, tiki hut on the bottom, and homestead brown on the left.